Introducing the New F4 Sharpening guide. ORDER TODAY. WE WILL BEGIN SHIPPING ORDERS ON JUNE 17, 2019 .
**** The first 30 orders will receive a set of diamond field files for honing broadheads, knives or any cutting edges (see below)
Users of Tooth of the Arrow Broadheads will like our latest addition to our family of Broadhead Sharpening guides.
You get our Pat. Pend. Swing arm guide that allows you to quickly and easily switch grits as you sharpen your heads.
You will get a variety of DIAMOND honing plates and Buffing surface including the buffing compound and a broadhead holder.  (See demo video below)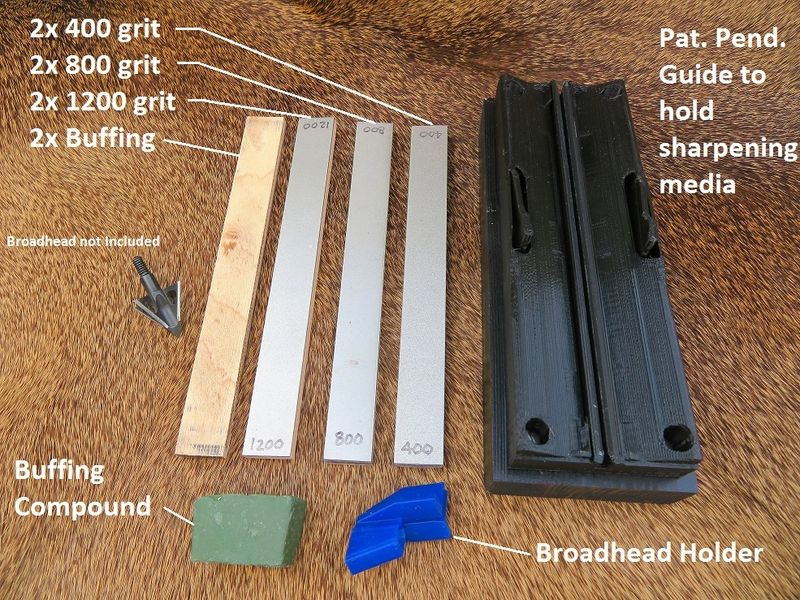 Video
Pre-order today and receive at 2 piece diamond field file set for touching up those cutting edges